The Chancellor @RishiSunak has given his Summer Economic Update. The focus of the Chancellor's Summer Statement was a #PlanForJobs - with a three-point plan: support jobs, create jobs and protect jobs.
As part of the plan to support jobs, a Job Retention Bonus will be introduced to help firms keep furloughed workers. UK employers will receive a one-off bonus of £1,000 for each furloughed employee who is still employed as of 31 January 2021.
Late last night, the Treasury announced that Rishi was going to launch a New £2bn Kickstart Scheme to create hundreds of thousands of new jobs for young people. The Kickstart Scheme has been launched to create hundreds of thousands of new, fully subsidised jobs for young people across the country.
For me, this has never just been a question of economics, but of values:

I believe in the nobility of work.
I believe in the inspiring power of opportunity.
I believe in the British people's fortitude and endurance.

A Plan For Jobs: https://t.co/Dr9u1kWzSU pic.twitter.com/AKBpfI1SEm

— Rishi Sunak (@RishiSunak) July 8, 2020
Those aged 16-24, claiming Universal Credit and at risk of long-term unemployment, will be eligible. Funding available for each six-month job placement will cover 100% of the National Minimum Wage for 25 hours a week – and employers will be able to top this wage up.
1/ We're launching a new programme to give hundreds of thousands of young people the best possible chance of getting on and getting a job.

I'm making available an initial £2 billion and there will be no cap on the number of places available. #PlanForJobs pic.twitter.com/YuEBAiysrH

— Rishi Sunak (@RishiSunak) July 8, 2020
A total of £1.6 billion will be invested in scaling up employment support schemes, training and apprenticeships to help people looking for a job. Young people, who are amongst the worst hit by the crisis, will benefit from this. This includes:
Businesses will be given £2,000 for each new apprentice they hire under the age of 25. This is in addition to the existing £1,000 payment the Government already provides for new 16-18-year-old apprentices and those aged under 25 with an Education, Health and Care Plan.
A £111 million investment to triple the scale of traineeships in 2020-21 ensuring more young people have access to high quality training.
£17 million of funding to triple the number of sector-based work academy placements in 2020-21.
Nearly £900 million to double the number of work coaches to 27,000.
Over a quarter of a million more young people to benefit from an extra £32 million investment in the National Careers Service.
Creating jobs
The Plan for Jobs will also create tens of thousands of jobs through bringing forward work on £8.8 billion of new infrastructure, decarbonisation and maintenance projects.
This includes a £3 billion green investment package that could help support around 140,000 green jobs and upgrade buildings and reduce emissions.
As part of this package, homeowners and landlords in England will be able to apply for vouchers from a £2 billion Green Homes Grant scheme this year to pay for green improvements such as loft, wall and floor insulation. This could save some households hundreds of pounds a year on their energy bills while creating thousands of jobs for tradespeople.
And a £1 billion programme will make public buildings, including schools and hospitals, greener, helping the country meet its ambitions of achieving Net Zero by 2050, whilst investing in our future prosperity.
In addition, £5.8 billion will be spent on shovel-ready construction projects to get Britain building. This includes:
£1.5 billion for hospital maintenance and upgrades.
£100 million for our local roads network.
Over £1 billion to start to rebuild schools in the worst condition in England, plus £760 million this year for key maintenance work on schools and FE colleges.
£1 billion for local projects to boost local economic recovery in the places that need it most.
£142 million for court maintenance to repair around 100 courts across England.
Protecting jobs
The plan will also protect jobs. The tourism and hospitality sectors are massive employers in the UK and have been severely impacted by the pandemic due to necessary closures to protect public health. 80% of hospitality firms stopped trading in April and 1.4 million hospitality workers have been furloughed – the highest proportions of any sector.
Ensuring there is enough demand as businesses reopen is key to helping these businesses recover and have the confidence to protect jobs and rehire. Therefore, to encourage people to safely return to eating out at restaurants the Government's new Eat Out to Help Out discount scheme will provide a 50% reduction for sit-down meals in cafes, restaurants and pubs across the UK from Monday to Wednesday every week throughout August 2020.
The rate of VAT applied on most tourism and hospitality-related activities will also be cut from 20% to 5%. This will save households around £160 per year on average and, together with the Eat Out to Help Out Scheme, will support over 2.4 million staff at over 150,000 businesses, helping them recover and reopen after the Covid-19 lockdown. This will give these businesses the confidence to maintain their staff, as more people get through the door and business activity kick-starts again.
So what does the sector think about the Chancellor's Summer Economic Statement?
Skills & young people:
Robert Halfon, Chair of the Education Select Committee said:
"This is an inspirational apprenticeships and skills package and something I have been campaigning for a long time.
"Serious finance for apprenticeships, for traineeships and for jobs.
"These measures will help business support our young people climb back up the skills ladder of opportunity and will help us rebuild an Apprenticeships and Skills nation, once again."
A great day for apprenticeships and skills? pic.twitter.com/y7P2qDd6Gh

— Robert Halfon MP -Working Hard for Harlow- (@halfon4harlowMP) July 8, 2020
Association of Employment and Learning Providers Chief Executive Mark Dawe said:
"The Chancellor clearly understands that apprenticeships work and give real jobs to young people with high quality training. The scale of the challenge means that a financial incentive was an absolute necessity to get more employers on board and we believe that today's announcements will help achieve that aim. As he said, we can't lose this generation of young people.
"The big question is will a young person on the Kickstart scheme be able to start an apprenticeship on day one? Without this, the incentives for Kickstart will wipe out new starts for apprenticeships for the 18 month duration of this very attractive offer of wage support - a very unintended consequence. AELP will be seeking clarity on this as a matter of urgency.
"The advantage of apprenticeships and what Mr Sunak rightly labelled 'proven' traineeships is that providers can work closely with employers so that they available in a big city like Liverpool and in a tiny hamlet in Cornwall. Young people don't have to travel for miles to access training. AELP looks forward to working with government officials on the details to ensure that not a penny of the new investment is wasted but tripling the number of traineeships is a fantastic first step.
"In common with other teenage learners, it is about time that the training costs of 16 to 18 year old apprentices were met fully again by the DfE's mainstream budgets instead of being funded out of the levy."
Kirstie Donnelly MBE, CEO at City & Guilds Group, commented:
"We welcome the Government's investment in training, guidance and work experience as a way to reduce unemployment – whether via traineeships, apprenticeships, technical training, or the Government's Kickstart work placements or careers advice. These interventions may have the potential to tackle unemployment and help boost productivity, but only if they genuinely lead to new skills and real jobs at the end. The Kickstart Scheme in particular is a concern if the young people offered them do not come out with some official recognition of the skills gained to allow them to get a job elsewhere, or better still, the guarantee of a job at the end of it. If this is not the case it's just a sticking plaster solution, or even a 'revolving door' back to the unemployment queue.
"While it's encouraging to hear the Chancellor announce investment in job centres, if we are to truly counter rising unemployment, we must provide people with the support they need to gain the right skills to access meaningful employment in their region that lasts beyond a six month guarantee. And we desperately need adequate levels of funding to pay for this. In our report published this month we called on the Government to urgently redirect existing skills funding, from the National Skills Fund, to create 'Lifelong Learning & Employment Hubs' within the areas most impacted by unemployment to act as a 'one-stop-skills-and-jobs-shop', to support reskilling back into meaningful employment."
AoC's Chief Executive, David Hughes said:
"The Chancellor has served up a raft of actions and investments which show his commitment to facing up to the economic crisis we are now entering. We asked for bold action, and in many ways the Chancellor has delivered. However, we need to see more of the details and vitally how this all fits together, particularly how education and skills provision are part of the package, particularly within the kickstart scheme and for adults.
"For young people, for adults, for advisers and for employers the range of incentives are potentially bewildering. We will work with colleges and with DfE and DWP to make this more coherent, so that the incentives work for the widest range of people and employers in the all circumstances.
"It is disappointing that there was little for adult education today. Despite the Chancellor's bonus to retain furloughed workers, we expect many to be facing redundancy in the autumn. For that group and unemployed adults we wanted to see a stronger package of training to help them be successful in a very different post-pandemic labour market. Their needs are different to young people, with funding needed for more intensive training, higher level skills, and support to move sector.
"Beyond this, we remain deeply concerned about the financial health of colleges. College leaders will need certainty that the right rules, regulations and funding will be in place to flexibly support young people, adults and employers to get what they need. Colleges are vital parts of the infrastructure which is needed to ensure the success of these packages, and particularly to reach all parts of the country and every community."
Ian Pretty, Chief Executive of the Collab Group said:
"We welcome the announcement from the Chancellor as part of his Statement today to the House of Commons. It is evident that further education colleges have a pivotal role to play in delivering the policy commitments outlined today.
"There is a great deal of evidence that young people will be among the groups hardest hit by the economic fallout from the Coronavirus. It is therefore fantastic to see that the Chancellor has announced a plan to support 6-month work placements for 16-24-year olds through the £2 billion "Kickstart scheme." It will be vital that these placements give young people the opportunity to develop their skills and progress either into sustainable employment or continuing their education and training.
"We also welcome the announcement of employer incentives to take on new apprentices. While it may full short of an "apprenticeship guarantee", it represents a significant policy intervention. We hope that the incentives provide employers with a renewed impetus to offer many more apprenticeships, which have fallen dramatically since the pandemic hit. We are similarly supportive of the proposals to inject £111 million into the traineeship programme. Again, however, it will be important that these programmes provide genuine skills development and progression opportunities for young people.
"Finally, we welcome the extra support of £1 billion to the Department for Work and Pensions to support unemployed workers. Colleges have a proven track record of working with Job Centres and employers to deliver sector-based work academies. We see this kind of support as central to helping revive opportunities and help people get back into sustainable employment."
Paul Grainger is co-director of the Centre for Post-14 Education and Work, UCL, and co-chair of the T20 Task Force on The Future of Work and Education for the Digital Age:
"There was too little on skills. Welcome though job retention strategies are in the short term, they will not keep people in work in the long term. Only the right competencies will.
"Sunak had a strategic decision to make: to try to return to the weakening economy of six months ago, or go with the prospect of an emerging, AI driven, green economy for the future. Here he balanced well, mixing saving existing jobs with looking to new, future orientated work. He announced a job creation infrastructure, green recovery, careers advice, new traineeships and, interestingly, a Kick Start programme of new jobs for 16 – 24 year olds.
"This needs to be handled well or it will slide back to the old certainties. Much, much more is needed on how we look into, and examine, newly emerging requirements for work, within what frameworks of employment and self-employment, and how we acquire and deliver the new competencies required. Sunak pulled many financial rabbits from his fiscal hat but in the end it was a bit same old. If we are to survive in the 4th industrial revolution, he is going to need far more imagination."
Fiona Aldridge, Director for Policy and Research at the Learning and Work Institute, said;
"There is much to welcome in today's economic statement. We have been calling on the Government to introduce an ambitious Plan for Jobs including: large scale investment and incentives to create jobs; a youth guarantee to prevent a rise in long-term youth unemployment; and a massive expansion of help to find jobs. We are pleased to see that the Chancellor has been listening.
"The Government took unprecedented action to protect jobs and incomes at the outset of the crisis. It must now ensure that the measures to sustain and create jobs are as big and bold as the challenge that we face. But with more job losses announced daily and with 700k young people about to leave education, we must also ensure that these measures are implemented quickly.
"While we welcome a focus on encouraging employers to return its furloughed workers, we have called for more investment in an employment and skills package for those who are at risk. Even with the bonus, many workers will face the need to switch jobs or change careers and we must ensure that they have the right employment and skills support to do this well."
David Gallagher, Chief Executive, NCFE said:
"We welcome the measures announced to stimulate job creation, particularly for young people, who are more likely to be out of work due to the impact of Coronavirus. The Chancellor is wise to state that this is the latest round of a series of measures, and it is likely that more will need to be done.
Whilst we are pleased to see wage subsidies for employers who take on new apprentices, we are concerned that the rate is not high enough to prevent a drastic fall in the number of apprenticeships, particularly given that subsidies for the kickstart jobs scheme appear more generous.
The measures announced rely on employers to create jobs. We hope the government will consider introducing further funding, aimed directly at learners, including maintenance support, to stimulate full time education for 19-24 year olds. Full time learning can provide a safe haven for young people who are still unable to secure a job and an opportunity to improve their skills."
Chief Executive of Youth Futures Foundation, Anna Smee, commented:
"We are delighted that the Government has been listening. The proposed measures, outlined in the Chancellor's statement today, particularly the new Kickstart Scheme, mirror the calls to action made by Youth Futures Foundation and our partners in the Youth Employment Group. Young people have been disproportionately impacted by Covid-19 potentially leaving around a million not in education, training or work.
"This incredibly bold £2 billion programme could secure jobs for hundreds of thousands of young people. We now want to ensure that the most disadvantaged and vulnerable young people are able to access support to enable them to successfully negotiate the transition into the world of work and fulfil their potential."
Professor Jackie O'Reilly, Co-Director of the Digital Futures at Work Research (Digit) Centre and expert in youth employment at the University of Sussex Business School, said:
"Financial incentives to help companies with the costs of taking on new staff is only a short-term measure. The funding might pay their wages for three months, potentially enough to help them get a foot in the door; but will do nothing to end the churning of young people as they are frequently and erratically propelled in and out of work, often through zero-hours contracts.
"While Covid-19 has created an immediate crisis with a massive fallout of jobs in hospitality and retail where young people usually work, there also needs to be consideration given to the impact of the digital transformation of work that is really going to affect the types of jobs in the future and the skill required getting these.
"The inherently fragmented and marketised structure of training provision in the UK has created a very precarious pathway for young people in the past and so giving young people access to the right advice is clearly central to navigate the complex array of offerings.
"Acquiring digital skills will be key and there are programmes in the US that have been successful in providing tightly-designed training and mentorship programmes targeted at low-income youth, and those from minority ethnic communities that the UK should be looking to take inspiration from. The measure for employers is a short-term fix that will only work while the financial stimulus taps are running, and may not be enough to overcome the longer-term hurdles."
Helen Barnard, Acting Director of the Joseph Rowntree Foundation, said:
"The Chancellor has rightly announced a positive package of measures to tackle the risk of long-term youth unemployment and innovative policies to protect jobs in hospitality and tourism. As we chart a course to economic recovery, we must not repeat the mistakes of the past by adopting an "any job will do" mentality. An inclusive recovery that tackles poverty must target investment in skills and opportunities in areas with weaker economies and support those people bearing the brunt of furlough unwinding, job losses and reduction in hours.
"Now is the time to unleash a good jobs recovery which rights the wrong of in-work poverty by tackling low pay, insecure hours and lack of flexible employment. Investing in young people is welcome, but we also need a plan to address the barriers holding back women, people from ethnic minorities and disabled people in the labour market. We also need to ensure that workers over 25 receive the support they need to obtain skills to succeed in the changing jobs market and escape poverty.
"While the Chancellor's statement looked to the future, we cannot lose sight of the fact that many families are being pulled deeper into poverty and debt right now despite the measures the government has already taken. We urge the Chancellor to urgently reconsider increasing the child element of Universal Credit and Child Tax Credits by £20 a week to help families stay afloat during this period of considerable anxiety.
"Only by doing all of this will the government deliver for low-income families who are going through the most serious crisis for generations and repay the trust many placed in the Conservative Party at the last election."
Dr Neil Bentley-Gockmann OBE, CEO of WorldSkills UK welcomed the fact that young people were at the heart of the Government's plans for the recovery:
"While this is rightly a numbers game, to try to help as many young people as possible, we mustn't lose sight of the fact that we need quality as well as quantity.
"The quality of opportunities on offer through new traineeships, work placements and apprenticeships will be key to developing much-needed employability skills and motivating more young people to pursue rewarding careers in sectors which are vital to the economic recovery. We have to keep an eye on both the short term fixes and long-term goals to help the next generation succeed in work and life.
"That's why we are working with our world-class experts on new digital careers and skills resources to support some 200,000 young people develop the skills set and mindset they need to reach their potential and secure sustainable employment."
Steve Nash, CEO of the IMI responds to 'Plan for Jobs'
"It is welcome news that the Chancellor has focused on job creation in today's statement as we emerge from the dark cloud of COVID-19. For a sector which represents such a significant proportion of the UK economy this is crucial.
"In particular, we are delighted to see the injection of funds – albeit only for the short-term – for the creation of new apprenticeships. Recent IMI research had suggested that 71% of automotive businesses were cutting their apprentice new starts in 2020 with a drop of as much of 65% this year. So we hope this will encourage a rethink in that area. The introduction of incentives for trainees – with vital support from careers advisors – should also be good news for the Training Centres that have predicted a fall of on average 38% in their intake for 20/21.
"We also know that a large proportion of the current apprentice cohort in our sector have been languishing at home on furlough so we are delighted that employers will be incentivised to bring furloughed employees back to work – rather than lay them off.
"It is, however, disappointing that the Chancellor did not see fit to cut VAT beyond hospitality and tourism. These sectors have, of course, been hit incredibly hard by the impact of the lockdown. But so too has the automotive sector. A VAT cut on car sales would have made a big difference in encouraging consumers to get back into the showrooms – virtual or physical – and that would have in turn helped with the government's 'road to zero' objectives."
Apprenticeships expert and Managing Director of GB Training, Lawrence Barton, said:
"The Chancellor's financial incentives to promote the take-up of apprenticeships are welcome. Young people look set to be among the hardest hit by this crisis, so offering lifelines, such as apprenticeship opportunities are essential.
"However, money alone isn't enough. As I've said repeatedly, extra funding must be met with real and meaningful funding reform both to drive up standards and to make sure that this additional investment isn't squandered.
"My concern is that this significant funding injection will only serve to make these challenges more entrenched and kick a growing problem into the long-grass."
"The Treasury and the Department for Education need to collaborate to complement the additional funding with reforms aimed at tackling the chronic financial mismanagement endemic among many FE colleges. Only by encouraging colleges to be more financially competitive and less dependent on state handouts will standards improve.
"Skills funding in England and Wales is so skewed in colleges favour — to the detriment of independent providers — that they've been overcome by complacency. Only by encouraging effective competition and weaning colleges off guaranteed funding grants will the Government get a handle on the financial mismanagement plaguing our country's colleges and driving up teaching standards."
Martin Dunford OBE, Chief Executive of Skills Training UK, said:
"The Chancellor has made the right choice in making this massive investment in traineeships and we really welcome the extended eligibility so many more young people can benefit from what is a really good programme.
"We've designed and delivered thousands of traineeships since their inception in 2013 and have proven their success by working closely with employers and by equipping young people with the skills, confidence and experience they need to secure employment."
Skills Training UK was one of the pioneers of traineeships and continues to be one of the largest providers. It has a proven track record in working with disadvantaged young people aged 16 – 24 who often have limited educational attainment and/or challenging personal backgrounds and who require significant levels of support.
It has continued to provide learning and support to young people (as well as to learners on all other programmes) during the Covid-19 pandemic through online tutoring and mentoring.
Graham Clarke, Director of Education and Social Mobility at Skills Training UK, said:
"The injection of £111 million by the Chancellor in 30,000 traineeships will be pivotal in providing a lifeline for young people as the UK economy recovers from the pandemic.
"Through individual mentoring, technical vocational qualifications and high-quality work experience which we secure through our relationships with thousands of local employers we'll be able to help many more young people discover their interest and talents and to secure a job or a place in further education."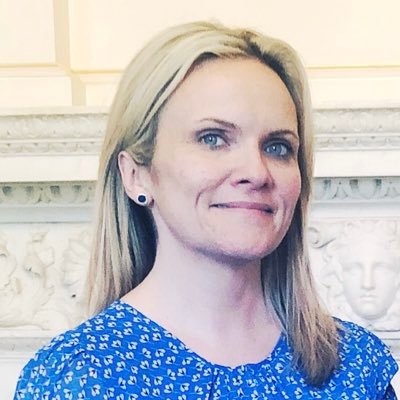 Niamh Mulholland, Director of Communications and External Affairs at CMI, said:
"CMI welcomes the Chancellor's plan for jobs. He appears to have heard the calls from business and the education sector to incentivise employers to invest in their workforce, and to keep the skills system employer-led.
"Whilst unemployment is the clear priority, overlooking older workers seeking to reskill and facing redundancy due to Covid would only have stored-up problems for the future.
"So providing incentives to boost the number of apprentices over 25 as well as younger people is a welcome investment in the UK's existing workforce."
Cindy Rose, UK CEO, Microsoft, said:
"Today's announcement from the Chancellor is both welcome and necessary. Apprenticeships offer valuable training for those with the talent and desire to succeed in the digital jobs of the future. We believe in their value as qualifications which is why, alongside our partners, Microsoft has supported more than 20,000 apprenticeships in the UK over the past ten years. We estimate there will be close to 3 million new technology jobs in the UK by 2025 and digital skills will underpin them all. Opening this route up to more young people, whose path to employment has never been more challenging, is vital to a broad and inclusive economic recovery."
Richard Rigby, Head of Policy, Princes Trust said:
"The Government has pledged much needed action to provide vital opportunities to unemployed young people in the difficult time ahead. The challenge will be immense, but today marks a welcome start. We will work with government and employers to ensure young people have a chance to succeed."
Anthony Impey, MBE, Founder of Optimity said:
"Today's update from the Chancellor provides much needed support to business owners, such as me, to navigate the uncertain times ahead.
"The investment in employment support schemes, training and apprenticeships will play an important role in enabling businesses such as my own, to recruit the talent and develop the skills critical to emerge from this crisis equipped to drive growth and innovation.
"It feels like the Chancellor has been able to stand in my shoes, and those of business owners across the country, and provide investment that addresses some of the big challenges that we face."
Amanda Melton, Commissioner for the Independent Commission on the College of the Future and Principal and Chief Executive of Nelson and Colne College Group, said:
"The coronavirus pandemic requires bold action and investment to support economic recovery. Today's UK Government announcement of a £2bn work scheme will help to support those most at risk of long-term economic scarring, our country's young people. The green jobs package is an essential contribution in achieving net-zero carbon emissions by 2050.
"A plan for jobs is vital, and we must have a plan for skills alongside this. A robust skills system and the infrastructure to deliver relevant skills universally are central to a green recovery. We must continually enable both young people and adults with the opportunities they need to get on in life, and to help employers through the present crisis. A well invested education and training system has to be at the heart of the rebuild plans for the UK Government.
"In the next few months colleges across all towns and cities will play a central role in connecting people to jobs and supporting entry to promote an economic recovery at pace. They stand ready to support local communities and employers to adapt to the changed economic context and world of work, and to make the green transformations we need.
"It is right that there is a sense of urgency to respond to the economic downturn. With medium and long term impacts still to come, this can only be the start. We have a unique opportunity now to adapt and renew the mission of colleges in supporting the people, employers and communities in each of the four nations."
David Robinson, Director of Post-16 and Skills at the Education Policy Institute (EPI) said:
"The series of measures announced today by the Chancellor to boost young people's skills and employment opportunities are welcome, given the long-term scarring effects of youth unemployment on life chances.
"But as well as supporting them into jobs, it is also essential that we see bold plans to encourage young people to remain in education. It may not have featured in the Chancellor's speech today, but the £101 million package set out by the government to encourage 18- to 19-year-olds to study targeted level 2 and 3 courses is also vitally important.
"The government should continue to look at ways to support young people into continuing education, including offering learning maintenance support to those on post-18 courses in further education. FE in this country has been underfunded for decades – now is also the time to provide the sector with a more enduring financial settlement."
John Allan CBE, Chair of the Covid Recovery Commission, said:
"Today's package of announcements is an important first step on the road to economic recovery. The immediate task for the government has to be a relentless focus on jobs. That is why the Commission welcomes today's announcements and initiatives such as the 'kickstart' scheme. We need to find ways to support more young people into work and make sure they are not the long-term casualties of this pandemic. Businesses will need to study the detail and look at how they may be able to support such a scheme.
"We also welcome the Chancellor's commitment to put the environment at the heart of his plans for economic renewal. The UK is well placed to be a global leader in creating green jobs and the £3billion funding package announced today will help drive the decarbonisation agenda forward."
"Recovering from such a major economic shock will, however, be a marathon not a sprint. The challenge that government and business must face together is to create the conditions to build a stronger, more resilient and fairer economy. To boost productivity and investment across the UK, and to provide opportunities for everyone in society, decisions taken now must have a clear view of what sort of economy we want to create over the next five years and beyond."
Stephanie Burras CBE, Chief Executive of Ahead Partnership, a social enterprise working with young people to identify career paths and inspire change within sectors, said:
"The focus being placed on skills in the chancellor's statement is welcome and could provide the impetus that businesses of all sizes require at this time. A 'skills focussed recovery' from COVID-19, which puts training and enterprise at the heart of plans, is vital for our country's economic prosperity.
"We know that these types of schemes work from Ahead Partnership's prior experiences after the 2008 financial crash. We particularly welcome new initiatives being opened up to private sector and small businesses. This will allow a targeted approach, whereby prospective young employees can be matched with employers who have the right opportunities.
"The Government has today laid out a platform with a range of measures. I hope that businesses of all sizes will embrace the opportunities on offer and help address and avoid long-term skills challenges. Never has the private sector's role within education and in meeting the skills challenges of the country been more important."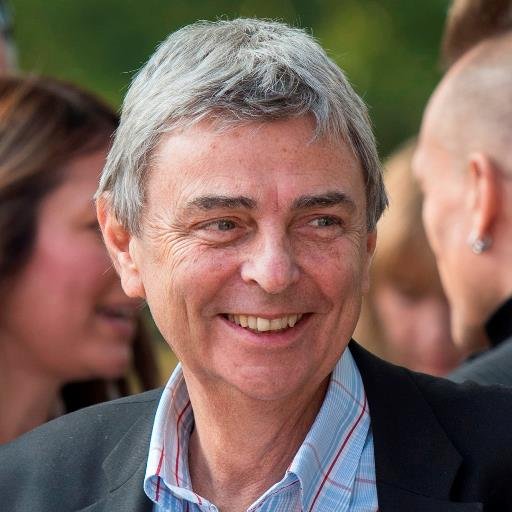 Dave Prentis UNISON general secretary said:
"The Chancellor has firmly closed the door on the damaging austerity of the past decade.
"But while there's much for young people, the energy sector and UK businesses to celebrate, there's next to nothing for public services and the workers who've kept the country going through the last few difficult months.
"Proper investment in our public services would help speed the country back to recovery and more prosperous, certain times. It would heal over the deep cracks in care and the NHS exposed by the pandemic.
"With extra funds, national and local public services could provide many more jobs. A much-deserved early pay rise for health workers and council staff would mean money in their pockets to be spent on local high streets.
"Covid-19 has shown how much we all need public services. Funding them properly can help the economy and bring back the support and security to every community that's long been missing."
"Young people are most at risk from the pandemic's economic hit. The jobs retention bonus and the kickstart scheme will help enormously. Every effort is needed so an entire generation is spared the blight of unemployment."
"Boosting energy efficiency benefits every family and allows even the lowest income households to play their part in making the UK net-zero. If targeted correctly, it'll mean the struggling energy sector can switch from shedding jobs to retraining and expanding its workforce."
James Reed, Chairman of REED says:
"Rishi Sunak's summer economic statement promised jobs, jobs, jobs and today we are seeing this turn into action, action, action. These new measures to help boost the economy and the jobs market through investment and support are very welcome and come at a vital time for the economy.
"The government has had to think creatively and constructively to understand the pressure points within the economy and the industries that continue to be blighted by the coronavirus pandemic. Announcements such as the 'jobs retention bonus' should hopefully preserve jobs, while the billions of pounds worth of infrastructure investment will create more badly needed jobs.
"Focusing on sectors which have been most affected by the current economic crisis is essential to recovering the economy. Retraining, reskilling and re-employing workers who are furloughed or unemployed as well as reassuring young jobseekers with in-work training opportunities will also be a key focus. It's great to hear the government is incentivising traineeships by investing £111m and a further £2bn for its 'kickstart jobs scheme', providing at least 350,000 6-month job placements for 16-24 year old's. It's also pleasing to see a further £1bn invested in the DWP, which will help in doubling careers advisors and work coaches at job centres.
"It is pleasing to see a large proportion of budgetary announcements being placed on the green economy as well. Placing funding in better building insulation will create 140,000 job opportunities within the green sector. It's important we use this crisis for positive long-term change, so that we can bounce back more successfully and lay the groundwork now for a better future.
"The cuts to VAT in the hospitality industry as well as the "eat out to help out" scheme will help stimulate the economy further, but the danger of high unemployment remains. There's no doubt the chancellor could've gone further in helping to unleash the economic fightback. Reforming and reducing national insurance for employers and employees, developing smarter employment law which is less process driven and expanding research and development will help in supporting employers and employees during this difficult time. Businesses are also desperately needing clarity as to when office workers could return to their workplace which will help the economy get moving again. The government must acknowledge and support sectors that continue to falter. If not, we could see unemployment rise to 15% as the furlough scheme is scaled back.
"In these times of hardship, it's positive to know the government is delivering new and unique support stimulus packages to businesses and the British public, but in this ever-changing time, the buck shouldn't stop at today's announcements. If the Treasury believes further support is needed, then we should see Rishi Sunak back in the commons announcing further stimulus packages. No one wants to see jobs, jobs, jobs, turn into dole, dole, dole."
Mark Creighton, CEO of Avado, said:
"We've already seen over lockdown people taking their learning development into their own hands, as they seek to make themselves more relevant and valuable to employers.
"The Chancellor's announcement today is a reminder that learning and development in all its forms will be critical to our economic recovery and central to addressing the challenges of youth unemployment that arise from the impact of the pandemic.
"With the furlough scheme coming to an end in October, traineeships and apprenticeships need to more effectively respond to the current requirements of employers, who are realigning their businesses to create the greatest opportunity for recovery. Alongside additional funding, there is also a need to engage with employers to understand what skills and development amongst younger generations, would be most valuable to their organisations in the immediate term. Access to Government schemes must also be as frictionless as possible for both employers and young people, so that benefit of these new initiatives responds quickly to the UK's unemployment challenge."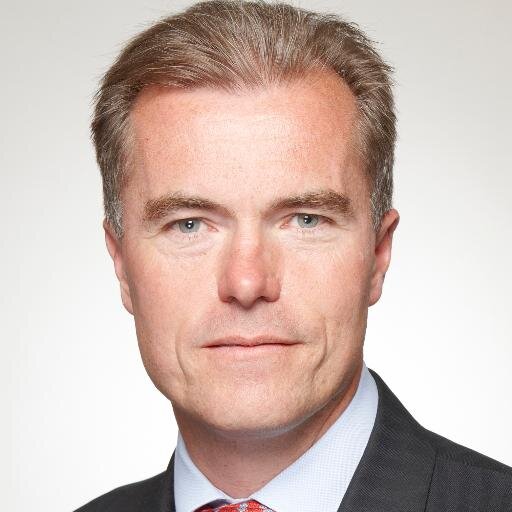 Cllr James Jamieson, Chairman of the Local Government Association, said:
"The social and economic challenge we face as a nation cannot be underestimated. We are pleased that the Chancellor has acted on council calls by announcing investment in skills, creating jobs, apprenticeships and opportunities for young people. Councils have also been leading calls for a green recovery so initiatives, such as social housing decarbonisation and a focus on green jobs, are also encouraging steps.
"Councils are deeply concerned about local economic decline and rising unemployment. Locally led action will be key if every part of the country is to bounce back from this economic shock. Councils want to work with the Government on how to best target increased national investment to help young people and adults secure jobs and get millions of people back into work.
"With the potential for more than a million young people not in education, employment or training this September, the scale of the challenge facing our young people is enormous. A six-month placement scheme for those facing long term unemployment is positive and this needs to be available immediately, as many were furloughed or lost their jobs or apprenticeships almost four months ago.
"Our recent research found a million green jobs could be created in England by 2050 as the nation transitions to a net zero economy. Localising and devolving skills investment, back to work support and a job guarantee is critical so councils, which are driving the climate change agenda locally, can work with businesses and education providers to ensure everyone benefits from this expected demand for green jobs. We also want to work with government, employers and providers to create green apprenticeship opportunities for young people as part of this green investment package.
"While the measures announced today are positive, there is also unfinished business when it comes to fully supporting councils and some sectors. Councils continue to lead local areas through this crisis and are committed to working with the Government to help communities, but further measures are needed to fully address the severe financial challenges they face as a result. It is also vital that the Government develops a package of support for swimming pool and leisure centre providers if we are to ensure that communities do not see their cherished facilities close forever.
"The next six months have the potential to shape the direction of this country for years to come. With full funding and the right powers, councils can grasp the opportunity to not just recover from this pandemic but to go further and address the stark inequalities the virus has exposed, develop a green recovery, address skills gaps and rebuild the economy so that it benefits everyone."
Alan Price, employment law expert and CEO of BrightHR, said:
"This latest statement from the Chancellor will no doubt be very well received by businesses across the UK, many of whom will likely have been concerned over the implications of the winding down of the furlough scheme. While Mr Sunak remains steadfast in his commitment to end the scheme in October and continues to reject calls to keep it in place for certain areas. The bonus that will be paid to employers if they can retain staff does provide them with a lifeline, and incentive, to keep staff on post-October. Ideally, this could help employers to avoid a redundancy situation, something that many may have feared they would face before the end of what has already been a challenging year.
"Mr Sunak's statement also goes beyond the furlough scheme, outlining plans to both create, and encourage, the creation of new jobs and opportunities for those who may struggle to find employment as a result of the coronavirus pandemic. The £2,000 apprenticeship bonus may make providing such an option considerably more attractive to businesses. At the same time, the 'kickstart' scheme may also prove to be a cost-effective method of sourcing young workers who can progress within the company. Employers should bear in mind that on-the-job learning has proven to be invaluable for finding efficient members of staff, and now face a situation where adding this into their company would be considerably less expensive than usual.
"As we wait for further information on these announcements, employers should carefully consider how such options could benefit their company. Fundamentally, there is no expectation on them to make use of these, but they should evaluate how doing so could help them meet ongoing costs alongside improving their overall reputation."
Agata Nowakowska, AVP EMEA at Skillsoft:
"One of the biggest worries this country faces is the skills challenge, with many industries being severely hit by the pandemic. Today's announcement by the Chancellor of the Exchequer, Rishi Sunak, includes a promise of £2bn to help organisations employ young people aged between 16 and 24, with £2,000 payments for firms to take on apprentices. This announcement represents a lifeline for the UK economy - it will have a huge impact not just on the labour workforce, but also the skills of tomorrow.
"Funding for apprenticeships gives young people a better chance of choosing a vocational route into learning new skills and starting their careers. Apprentice courses represent a crucial skills channel for businesses in the UK and this is a clear step in the right direction. It ensures that those young people who choose a vocational route into learning new skills will be able to do so with confidence, as the UK economy goes from strength-to-strength in the new normal."
Lars Pedersen, CEO, Questionmark, said,
"Learning and development programmes have never been more needed, so this increased investment is certainly welcome. But it must be put to good use.
"By testing the workforce, employers can ensure their investment is paying off.
"Assessments can reveal priorities, eliminate wasted training and ensure that the relevant skills are developed."
An Education Development Trust ispokesperson said:
"Education Development Trust welcomes the Chancellor's ambitious programme of support to reignite the economy and jobs market, particularly the recognition that careers advice works. We share the conviction that careers advice is vital to ensuring young people and adults have meaningful career management skills and awareness, supporting both their futures and the economy as a whole.
"However, it is imperative that across Government departments, a consistent and cohesive strategy is maintained to ensure that individuals receive the unique support they will need to navigate a complex employment landscape post-COVID-19. While the immediate focus is quite rightly on supporting those individuals at risk of unemployment, or currently unemployed, it is important to remember that pathways to careers start in school.
"We would welcome further detail on how the Government will support schools to access high-quality careers advice, ensuring the current Year 10 and 12 students have confidence about their options for the future and, critically, stay engaged in a changing world. We must protect current jobs but also lay the pathways for future jobs."
Construction & Green:
Steve Radley, CITB Strategy and Policy Director, said:
"Today's measures are a good first step in supporting construction to invest in the skills to drive recovery, and to provide opportunities to young people. But a lot of work is needed between now and the autumn Budget to deliver what industry needs, given that apprenticeships were falling heavily before the crisis hit.
"Investment in the CLC's Talent Retention Scheme, and bonuses for recruiting new apprentices, will help employers recruit and develop the existing workforce, as well as new talent.
"The Talent Retention scheme will match thousands of displaced workers with construction employers in need of their skills. CITB will actively support the delivery of the Talent Retention Scheme, and work closely with impacted apprentices ensuring they have the best opportunity of being retained and completing their training.
"Support for traineeships will be a helpful addition to the CLC work CITB and others are undertaking to bridge the divide between education and work.
"And while the Green Homes Grant scheme will give smaller firms greater confidence in future work, we need to realise the opportunities to retrofit homes and public buildings in a more comprehensive and strategic way."
Brian Berry, Chief Executive of the Federation of Master Builders (FMB), said:
"I welcome today's package of measures that will kickstart construction and training, but we must ensure they lead to long-term growth and sustainable jobs. Grant-funded vouchers are a step in the right direction to launching the retrofit market, and we have an army of local builders in every corner of the UK that are ready to deliver these works and create job opportunities. Measures to boost training will also support small employers to bring new talent into the industry, which is essential to delivering insulation projects and also building new homes."
David Thomas, Chief Executive of Barratt Developments, said:
"The Chancellor's update today recognised the central role that construction can play in a strong economic recovery.
"The stamp duty cut will be welcomed by many of our customers and will give an immediate boost to the whole housing market, from first time buyers to second steppers and beyond.
"Rightly, jobs were at the heart of the plans. It is vital that we keep hold of the skills in the construction industry as well as bringing in fresh talent, maintaining capacity will help us quickly get back to building the new homes and places the country needs."
Carl Arntzen, CEO of Worcester Bosch said:
"We welcome today's announcement from the Chancellor. The £3 billion investment will help stimulate a number of key sectors including heating, whilst ensuring we are able to move towards a net zero future. The support for young people is also welcome as we continue to make strides in closing the skills gap."
Zak McCombie, Managing Director of McCombie Construction Ltd, said:
"We typically take on 2-3 apprentices each year, as a commitment to training is a core value of our business. Due to the current economic climate we had been re-evaluating our training commitment in the short term. However, a £2,000 grant for training an apprentice will go towards the typical costs of training that apprentice and reward our contribution towards creating opportunities for young people and helping to address the skills shortage within the industry. We will also be looking into the kickstart scheme as way of supporting the economic recovery effort, but also growing our business and providing opportunities to those who may not have been given an opportunity if it was for the kickstarter programme."
Pauline Walsh, Chief Executive of Affinity Water said:
"The Chancellor's statement is great news for jobs and great news for the environment. We strongly welcome the Green Homes Grant and look forward to working with Government and our communities to make this ambition a reality."
Restaurants & hospitality:
UKHospitality Chief Executive Kate Nicholls said:
"It is reassuring that the Chancellor singled out hospitality and tourism as a vital part of the UKs economy and a pillar of social life around the UK. It is also good to see that Government acknowledges that our sector has been uniquely hit by this pandemic.
"Customer confidence is key to our sector's revival and our ability to help Britain's economic recovery. Applying every precaution to provide safe venues will count for nothing if customers are not coming through our doors. This significant VAT cut, heightened ability to retain staff and incentives for consumers to eat out together amount to a huge bonus. We hope that the UK public rightly sees it as sign that we are ready to welcome them back safely. The future of many businesses and jobs depends on it.
"The measures to support job retention and recruitment are very positive. Even after the reopening of some venues, we estimate that around 1.5 million workers in our sector are still furloughed. With revenues likely to be down for the foreseeable future, the support measures to get workers off furlough and back into work will be greatly appreciated.
"Support to retain our workforce with a retention bonus, kickstart employment and bring on trainees and apprenticeships should also be a huge boost to our sector as we begin our long recovery. Businesses have been closed for months and, with the possibility of a difficult winter ahead, support to create jobs will be vital if hospitality is to play the significant role we hope it will in helping boost the economy.
"This doesn't mean we are out of the woods, and there are still significant challenges ahead. The biggest of these is the spectre of rent liabilities which many businesses are still facing from their closure period. Rent bills have piled up over the past few months even though venues were closed, and businesses are now facing huge rent debts with prospects for the future still in the balance. We are going to need Government support on this before too long.
"The measures announced today are extremely positive, though, and they should give many businesses in our sector much-needed help to get going again in earnest. We thank the Chancellor for recognising the importance and value of our sector, and for acting so decisively."
Jens Hofma CEO of Pizza Hut Restaurants said:
"it is encouraging that the Chancellor has acknowledged that our sector has been amongst the most severely impacted and is taking a number of steps to support our recovery. We welcome the short term reduction in VAT, the bonus proposal to support employees back into work and also the incentive to encourage consumers to start to eat outside the home. The restaurant industry has an important role to play in providing employment and support measures that enable us to sustainably rebuild our businesses will contribute to protecting jobs".
Simon Emeny, Chief Executive at Fuller, Smith & Turner PLC, said:
"This is very welcome news from The Chancellor. He has clearly listened to the industry and we thank him for the measures he's taken. The VAT cut, combined with the Eat Out to Help Out scheme, will provide the stimulus we need to get customers back into pubs and the wider hospitality sector. It's also great news for anyone looking for a staycation this summer.
"The Chancellor has shown a clear understanding of the vital role pubs play in communities and in job creation. It recognises the steps hospitality has taken to provide a safe environment for our customers in these challenging times. Consumer confidence is the key to rebuilding our industry – and today's announcement will help to restore that confidence and encourage people to visit their local."
Andrew Kenny, Managing Director, Just Eat UK:
"These are some of the most difficult times the restaurant sector has ever faced. As our collective focus rightly turns to rebuilding the economy, we are now at a significant turning point. It is clear that there is no single magic solution, but the package of measures announced by the Chancellor today will provide a much-needed boost to the sector.
"For independent restaurants, driving demand and consumer confidence is absolutely critical. The introduction of a temporary VAT reduction and the new Eat Out to Help Out scheme will be helpful in stimulating the economy and relieving some of the pressure from these businesses."
"There is no doubt that restaurants are facing an uncertain future with significant challenges ahead. We look forward to engaging further with the Government over the coming months, and helping our restaurant partners on the path to full capacity."
Richard Hodgson, CEO, YO!:
"The past few months have been incredibly difficult for the restaurant industry and these challenges will only continue as the sector begins to slowly reopen. Support from the Government is vitally important to getting the sector back on its feet and today's announcement from the Chancellor is a welcome first step in this direction.
"Restaurant survival depends on consumer confidence and, as people begin to eat out again, the introduction of a temporary VAT reduction for the hospitality sector will provide a much-needed boost at this critical time. The unprecedented Eat Out to Help Out discount scheme has the potential to be a great support to the industry and we look forward to understanding the details as we continue to reopen our restaurants across the country."
Business Representative Bodies:
Richard Harpin, the founder and CEO, HomeServe said:
"We wholeheartedly support the Government's ambition of an apprenticeship guarantee for every young person coupled with increased financial support, it's a welcome step in the right direction. But our research suggests what's currently on the table is unlikely to have the impact the Government is hoping to see.
"Our members are small businesses themselves. They have told us cost is the biggest single disincentive to taking on and nurturing an apprentice.
"Without meaningful investment in future skills now, I fear the Government is in danger of missing a golden opportunity to impact the lives of talented young people into the future."
BCC Director General Dr Adam Marshall said:
"Businesses will celebrate many of the Chancellor's announcements today, although it is likely that the scale of the stimulus needed to help the UK economy restart, rebuild and renew will need to be greater still over the coming months.
"Targeted measures to help young people gain work experience and enter the labour market at this challenging time are welcome, and, so too is the focus on a greener recovery and the acceleration of key infrastructure projects. The VAT cut will help firms in the hospitality and tourism sectors working hard to restart after many months of lost revenue.
"Over the coming weeks the Chancellor will also need to address the ticking clock on a number of other key concerns - including the impending end of key business loan schemes, and the unanswered question around what support will be offered to businesses and communities that face local lockdowns."
Andrew Harding, FCMA, CGMA, Chief Executive — Management Accounting, The Chartered Institute of Management Accountants, said:
"We welcome the Chancellor's Financial Statement. Measures such as additional funding for traineeships, money to fund apprenticeships and support for young job seekers via the Kickstart scheme will be essential to aid short-term recovery. However, this statement does not go far enough to tackle the long-term challenges faced by the UK economy, which this crisis has only exacerbated (e.g. low productivity, high dependency on low-skill service sector jobs, regional imbalance, and weak social mobility).
"We have missed our first opportunity to help our economy back on a sustainable, sound footing. For example, the VAT cut on food, accommodation and attractions will only encourage relatively limited business and consumer spending in the immediate term. The Government needs a strategy to go further than it is has today and lay the groundwork to drive the long-term economic recovery it promised. This should include giving businesses and investors certainty on the tax and regulatory frameworks over the next two years to support inward investments, directing skills training towards jobs and sectors with real-wage growth potential, and designing appropriate measures to support SMEs and new startups.
"Let's hope the Chancellor doesn't wait too long to address these challenges or we risk missing the boat to long-term economic recovery."
Justin Rix, head of people advisory, Grant Thornton UK LLP
"With the current economic situation, the skills agenda has never been more important so there were some welcome announcements in today's speech by the Chancellor. The incentives for businesses to revisit and build talent strategies are particularly important in an environment where business models have fundamentally been changed by lockdown. As new and different business needs emerge, businesses have to consider the different types of skills they require, both now and in the future.
"The Job Retention Bonus is a positive incentive to help reintegrate people back into work and encourage employers to continue investing in their people. It is likely to play a key role in helping some businesses to preserve important roles that might otherwise have been lost to cost reductions. However, if a business has already identified roles that are either not needed or cannot be afforded in the longer term, then the short term benefits of the bonus may not be enough to encourage a significant change in strategy. What the bonus may do is encourage some creative thinking from business about how they can help their furloughed workers to acquire the new skills to be able to fulfill new roles in the organisation. In order to do this successfully, businesses will need to carefully consider reintegration and retention strategies for their employees.
"It is also positive to see support in the form of apprenticeships for those aged 25 and over. In the face of widespread job losses, with some industries more affected than others, this proposal provides hope for people who may need to change careers and learn new skills to find employment. Increased support for apprenticeships over the next six months is a further promising opportunity for businesses to fill important skills gaps, helping to drive improved business agility and resilience; and also to develop vital digital skills that will help move them in to the future."
City of London Corporation Policy Chair Catherine McGuinness said:
"I welcome the steps taken by the Chancellor to reinvigorate the economy. It's absolutely urgent that we get the economy moving safely again by encouraging job creation and growth, and these are helpful steps to stimulate that. After the crisis of the pandemic itself, we must now avoid a prolonged crisis of the economy."
On green recovery:
"Combatting climate change must remain a key priority, and the economic recovery must therefore be a green one.
"The Government's announcements on green job creation and a new property insulation voucher scheme are welcome news for businesses and homeowners alike.
"The City, through its support of the Green Finance Institute and a major upcoming green finance summit in November, is complementing this work, forging a greener and more sustainable global economy."
On jobs scheme for 16-24 year olds:
"We welcome the Government's £2bn commitment towards a job retention and creation scheme for young people.
"As the newest additions to our country's workforce, it is vital that we do everything we can to support their career development by protecting their employment opportunities and creating new jobs.
"In doing so we are investing in the talent of tomorrow, whose contributions will be so important to our economic recovery in the years to come."
On VAT cut and restaurant discount:
"These pragmatic measures will lighten the load on businesses in the hospitality and tourism sectors, by cutting VAT and funding temporary discounts in restaurants.
"To support the return of a thriving City, it is vital that we do everything we can to boost local businesses and safely facilitate the return of tourists and visitors here.
"These steps will be an important stimulus as we look to achieve that goal."
Plenty of significant announcements in today's summer statement from @RishiSunak - "phase two" of the Government's economic response to #COVID19

THREAD of analysis from the SMF below ⤵️

— Social Market Foundation (@SMFthinktank) July 8, 2020