Hundreds of young people become Dementia Friends
MIDDLESBROUGH'S young people are leading the way in the campaign to help people living with dementia thanks to a record-breaking effort.
More than 300 students at Middlesbrough College took part in a Dementia Friends session in a single sign-up event run by Dementia Friendly Middlesbrough Project in partnership with Middlesbrough College
Dementia Friendly project lead Brian Rowcroft said he had "never seen anything like it before and was delighted to be part of such a successful initative" and Middlesbrough Mayor Dave Budd hailed the young people's understanding and commitment to the issue.
Middlesbrough was awarded Dementia Friendly status in 2016 following a huge amount of work to promote the issue as part of an election pledge from Mr Budd.
Since then hundreds of businesses and local organisations have signed up to the scheme and their staff and members undergone the necessary awareness sessions and become Dementia Friends.
However, the event at Middlesbrough College is thought to have seen the biggest sign up of Dementia Friends ever undertaken.
In total, 330 students at the college became Dementia Friends in one afternoon thanks to Dementia friend's sessions provided by 19 Dementia Champions.
Mayor Budd said: "This generation of young people at Middlesbrough College have made a real positive statement about how they want to be part of a helpful and understanding society.
"I am incredibly proud that young people in Middlesbrough are leading the way on this issue. The sheer number who took part is amazing, unprecedented in our experience and very possibly a record."
Zoe Lewis, principal and chief executive of Middlesbrough College, said: "We're thrilled to have hosted this important Dementia Friends event in Middlesbrough College.
"Our students are motivated to support their communities, and take their responsibilities towards vulnerable and disadvantaged people very seriously.
"I'm constantly inspired by our staff and students and it's fantastic to see so many learning about dementia so they'll be able to make a positive impact on other people's lives."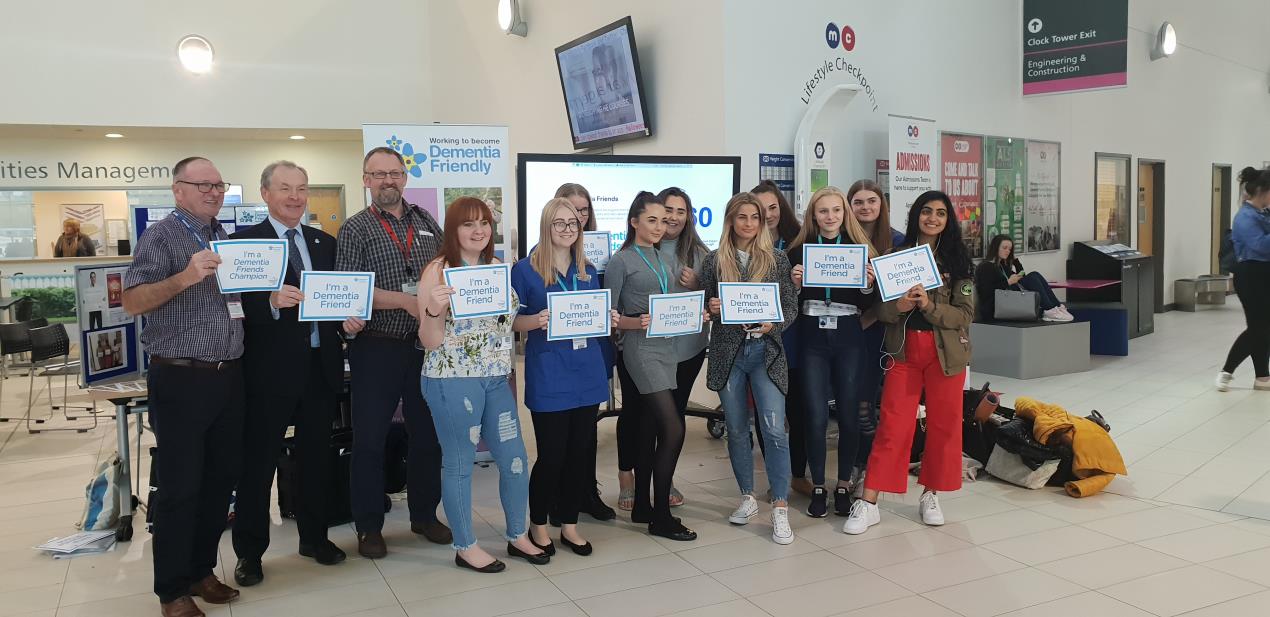 Recommend

0

recommendations
Published in Skills and apprenticeships