HR Prediction: Soft skills will be critical for leadership in 2022
Skills take centre stage in the war for talent
In evaluating company leaders, soft skills have often been side lined or considered secondary, but as we enter the third year of the pandemic, they will take centre stage in the war for talent.
Transparency, trust, inclusivity, and collaboration will be critical to establish and maintain a strong company culture in an environment where workers may not be able to meet or interact with their colleagues, managers, or company leaders in person. 
Employees are rightly checking their own core values against those of their employer, and will increasingly make culture the number one decision criteria when deciding where to take their careers. Leaders must live and breathe their culture and ensure that culture aligns with the wants and needs of their employees, not just their bottom line. The onus will be on leaders and people managers to ensure that employees feel heard, they are fulfilled and given the tools and encouragement to bring their best selves to work every day.
Chris Baker, Managing Director, EMEA, Anaplan
---
Leaders will be forced to finally look beyond the full-time knowledge worker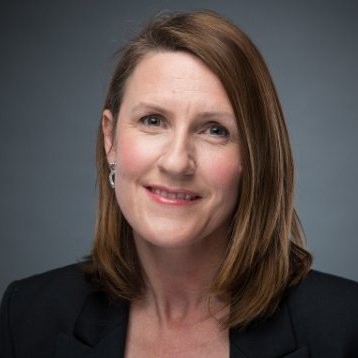 Leaders will have to think about their workforces more holistically starting 2022. So far, in the pandemic, the conversation around new work has centered on full-time knowledge workers, who are often office-based. But others such as contractors or frontline workers, or those that simply don't work in an office, have been left behind in the movement.
Given that the Great Resignation will continue into 2022, leaders will need to expand their workforce strategies for better employee experiences that reflect what all workers want – not just those with a desk or a full-time role.
For e.g. – Are there frontline jobs that can be put into a workshare agreement to help workers have more flexibility? Should there be an increase in the number of part-time return-ship opportunities to attract more mothers back into the workforce? Is there a new set of benefits that contractors need to be offered? These questions, around flexibility and better compensation, so far, have only been asked for in-office/knowledge workers, but we'll see that expand.
A crucial way that leaders will manage this is through data collection. So far, we've seen this in the form of employee surveys and legally mandated HR data, but as their employee base gets more complex in its composition and preferences, HR leaders will start to use more mature data collection and analysis strategies to gather data on what employees in each region, title, role, hourly status and so on, want.
This will help them progress from reactive workforce strategies, i.e., preventing a Great Resignation from happening in their company, to a more sustained culture shift where all employees – regardless of title – have a better experience.
Zoe Hruby, Global Lead, HR Solutions, Anaplan
Recommend

0

recommendations
Published in Work and leadership, Skills and apprenticeships, Social impact